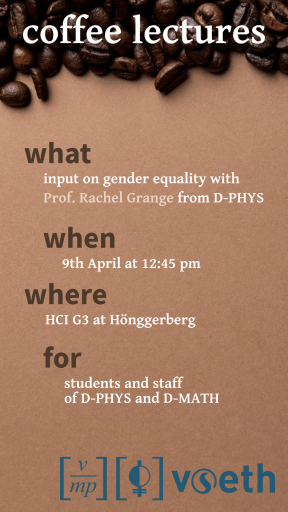 Phimale is very pleased to announce its next coffee lecture!
This time on ETH Hönggerberg in collaboration with the Physics Departement. Next Tuesday, on 9. April, we will have Prof. Dr. Rachel Grange with us. She will talk about the experiences she made on her path in academia.
It will take place at 12:45 in the HCI building, room G3. As usual, there will be a splendid Apéro after the presentation & discussion. We are looking forward to your questions and seeing all of you there!